Italian Tourism – ItalyCruise.us & ItalyCruise.us – is a family-owned and operated Italy travel agency that specializes in all inclusive Italy vacations and Mediterranean cruises around Italy.
Through our affiliation with Cruises & Tours Unlimited Italian Tourism is one the largest Italy cruise and Italy vacation travel agencies in the world that guarantees the lowest price on Italy travel packages, Italy cruises, and Italy tours.
Italian Tourism is different from every other discount Italy travel seller because we are Italy experts who provide personalized service every day. Beside guaranteeing the best price and unmatchable amenities on your Mediterranean and Italy tour, we also provide incredible value through our customer service.
You'll know you are in good hands with ItalyCruise.us from the moment you call us or send us an email. We answer our emails and phone every day and we know our customers by name not by a booking number. You'll never speak with a computer or wait for a response. You know with ItalyCruise.us we are always here for you so you may travel worry- and stress-free on your Italy vacation.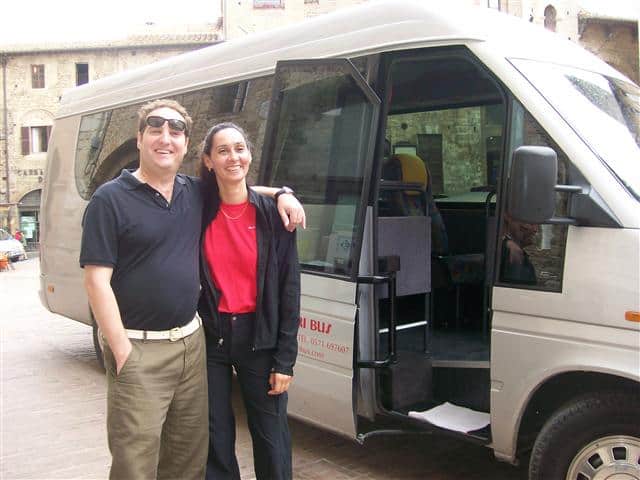 ItalyCruise.us guarantees the lowest Italy tour price in the Italy travel market by aggregating the best Italy tours from every Italy tour operator in the world. We have traveled all the tours on our website, and we offer our customers only the best Italy tours.
Here on our ItalyCruise.us website all the best Italy tours are presented with the price. You have access to Italy tours that cover every region in Italy, from one week tours to one month tours. From semi-private tours to group tours of about 30 people, you have the range of options to match your interests. And all the tours on our website are guaranteed departures. This way you have access to the very best selection of Italy tours in one place. This makes your search, decision, and booking process easy, fast, and reliable.
ItalyCruise.us Italy tours offer real-life authentic Italy experiences with expert Italy travel guides. If an Italy tour operator or Italy cruise does not meet our high expectations, we don't feature it on ItalyCruise.us.
By offering tours from every tour operator along side our own you have the advantage of booking your Italy tour package through a certified Italy travel adviser who will be available to you from booking, through your travel date, and while you are on tour. You know an Italy travel expert has your back the entire way through.
Italian Tourism prides its services on providing an insider's view of Italy by providing unique local Italian Tourism experiences along the way. We are with you every step of the way to add that extra value and "insider's knowledge" to an already great Italy tour.
We also produce WebVisionItaly, the only Internet-TV network about Italy. We have produced over 700 programs about every region in Italy.
As we do with our Italy shows on WebVisionItaly, we love to share our passion for traveling around Italy with our clients. We tap into our passion
to help you turn your Italy vacation into an extraordinary experience full of wonderful memories to cherish forever.
But we provide much more than just passion about Italy travel. We protect your investment in your Italy vacation. Given the expense of time and money that is required for an Italy vacation, the investment should by maximized and protected. That's why booking your Italy vacation and Italy cruise with Italian Tourism is a smart first step to a wonderful Italy vacation.
It is our mission and passion to help you experience the best Italy vacation. We have relationships on the ground in Italy from airport and cruise port transfers to the hotel staff, we have direct relationships which translates into a better Italy travel experience for you, while you always have access to our knowledgeable Italy travel experts to guide your Italy vacation investment.
To travel in Italy well requires an Italy travel expert, an Italy travel consultant, who knows the culture, its people, and the way around life in Italy so that your investment is maximized. By sharing our Italy travel and Italy cruise knowledge with you, you will avoid simple Italy travel mis-steps, like visiting the too touristy over-priced Italian trattoria for a bad meal that may ruin a vacation. We guide your investment in an Italy vacation step by step, be it on an independent Italy vacation, an Italy guided tour, or an Italy cruise so that you have a great day everyday in Italy, free to experience la dolce vita, all the while knowing you have competent Italy travel experts who always have your back.
It is in Italian Tourism's interest for you to have a great Italy vacation. Our business is built on repeat clients and referrals. We build long-standing relationships, one client at a time. Some we only know by email and fax. Over the years we have become friends via email and telephone. We know about each other's vacations, families, etc. We love to meet our clients in Italy when possible and share our passion, enthusiasm and love for Italy, its people, regions, culture, and food.
In addition to the Italy travel agency, we continually produces new Italy travel video to help you plan your Italy holiday. Our Italy travel video library now numbers over 700 shows about Italy, from Italian tourism destinations, to shopping in Italy, to local restaurants, to Italian culture, WebVisionItaly.com is the largest distributor in the world of Italy travel video. We have traveled to every region in Italy to live with the local people, experience the local culture, and capture its life for WebVisionItaly.com.
An Italy vacation is all about experiencing "La Dolce Vita" – which translated means the sweet life. In Italy la dolce vita is a way of life that includes delicious food, fabulous fashion, awe-inspiring architecture, tasteful wine, rich history, beautiful art, nice beaches, majestic mountains, and of course meeting the Italian people. Living beautifully, experiencing the authentic "La Dolce Vita" first hand is what Italian Tourism Italy travel agency (ItalyCruise.us) strives to bring you during your Italy travels.
You may follow ItalyCruise.us, ItalyCruise.us and WebVisionItaly.com on Twitter at @ItalyTravel and follow Italy travel on Facebook.
Known for its outstanding value, customer service, innovative technology, and unrivaled reputation we look forward to working with you to plan your next Italy cruise and to find you the best Italy vacation package for your Rome holiday, Amalfi Coast holiday or Italy Cruise Tour. Your investment in our family and its Italy travel services is the first step to ensuring your investment in an Italy vacation with your family and friends is a fabulously memorable authentic Italy vacation experience.
Call us today 800-227-1577 or click here to send Italian Tourism Italy travel agents an email.
Click here to check out Internet TV network about Italy travel.
ItalyCruise.us / ItalyCruise.us
Toll Free: 800-227-1577
Miami: 305-914-0220
New York: 646-820-0173
Los Angeles: 424-216-6258
Fax: 646-716-3984